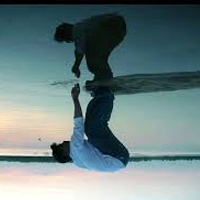 In all my years I never quite realized or understood how my friends, partners or even family members were providing me an insight to how mirror relationships were showing me unloved parts of myself. I never knew these shadow parts were looking for my loving attention and healing. I woke up to the fact that many problems I found in other people were actually traits I disliked within myself. This was a real eye opener and a hard bite to swallow. With this realization, I was ready to dissect and learn from this important piece of information. Did it mean that most of my triggers were just unloved parts of myself? Was I pulling away from others as I was pulling away from myself? Was I frightened to get too close or for them to really know who I was?
It dawned on me that I needed to get real and address the areas that I had kept hidden. I was afraid if I exposed my secrets, that I would be subject to blame or ridicule from others! Was I going to be open or closed, fake or real? What if not caring what others thought was a true sign of deep Personal Power, and not one of weakness? I then started to notice places inside myself that others had been mirroring back to me. I saw how I have had expectations of others most of my life and when they didn't meet those expectations, I would become frustrated and upset. It dawned on me that I had huge expectations of myself and often would become frustrated, angry and upset with myself when I didn't get something done on time or to the quality I expected from myself. This trait carried over to others. I luckily didn't do it too often but when it did happen it often caused a distancing in a relationship.
Mirror Relationships shows that we all harbor a little bit of the same qualities we dislike in each other. There are times when we get upset, or moody, and we've promised things we didn't or couldn't deliver. Traits that are particularly repulsive to us are traits we simply cannot accept in ourselves. When we accuse our partner of being a certain way which annoys us, we are recognizing that we also have those traits and tendencies within ourselves. The way to see if this is applicable to you is to see if the same patterns in a relationship happen over and over. If you really want peace but have lots of highs and lows, then it's a sign of the same play been reenacted over and over creating lots of drama for both parties.
When researching I saw how we all come into mirroring relationships with fears of being alone when a relationship is getting close. When we are super critical of our mates, it is often our subconscious signaling us to retreat. Vulnerability and transparency are difficult traits as we feel naked and real in the eyes of another. We may have this notion if we open ourselves up to who we really are, then we are opening ourselves to criticism and reactions of another.
We become great creators of our reality when we live in our truth when we do not worry what others think. Our mirror relationships are the hidden gems which provide us with our greatest growth opportunity as they are helping us find our true selves.
We all have a choice where we choose to create happiness and joy, or we choose to experience anger and hurt. The choice is always ours in every moment in our words, thoughts, actions and reactions. When we see each moment of mirroring as one of great learning on our RoadMap to Personal Power we then change our attitude, our awareness, and our emotions. We become the great creators and lovers we were always meant to be!
In Love & Light,
Nancy